Timothy L. Ross hails from New Liseard and graduated in 1984
from New Liskeard College of Agriculture, specializing in Farm Business Management. He started his own tax practice in 1988
and now offers financial planning for his clients in Brockville and
surrounding area. Tim has been a member of Kiwanis Club of
Brockville since 1993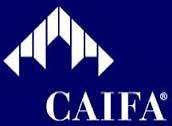 serving as its president for two terms.

Tim is an avid reader, his secret for finding time for reading is that he
doesn't watch television. On the subject of books, Tim admits to writing
as well as reading. See "One of Life's Great Goals" by Timothy Ross
Also See Tim's collection of "Recommended Books"

Timothy L. Ross is an Independent Financial Advisor.
He provides a full service financial plan for all his valued
clients. If you have any questions about your family's goals
he can be reached at 613-498-2207, 1-800-667-4662
or by email at mailto:advisor@timothyross.com?Subject=Financial Planning

Most of Mr. Ross's new clients are by referral, so ask your
friends and find out why so many family's choose
Timothy L Ross as "their family's primary financial advisor".